This test will ascertain the correct polarity between L and N although, some boilers will operate unaffected by reversed polarity.
Connect boiler to power supply via 3 pin plug top or inserting 3 amp fuse into switch
Ensure boiler is on but with all controls off, so there is no demand
Set multimeter to correct voltage scale on V AC
Firstly put the black lead from multi meter to the E terminal block on the boiler and secondly the red lead from multi meter to the N terminal block on the boiler – this should read 0V AC, but up to 15V AC is ok
Note: Should a reading be greater than 15V AC, this indicates a fault is present within the house wiring, but the polarity at the fused switch should first be checked, prior to calling an (NICEIC) approved electrician.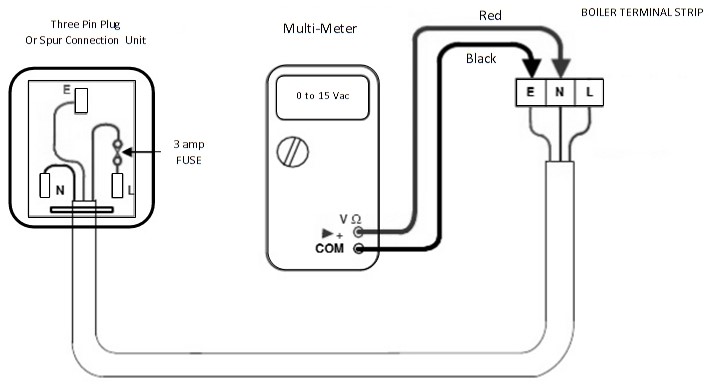 Got the right tools for your trade?